Services for your trailer or gite on the farm in Ariège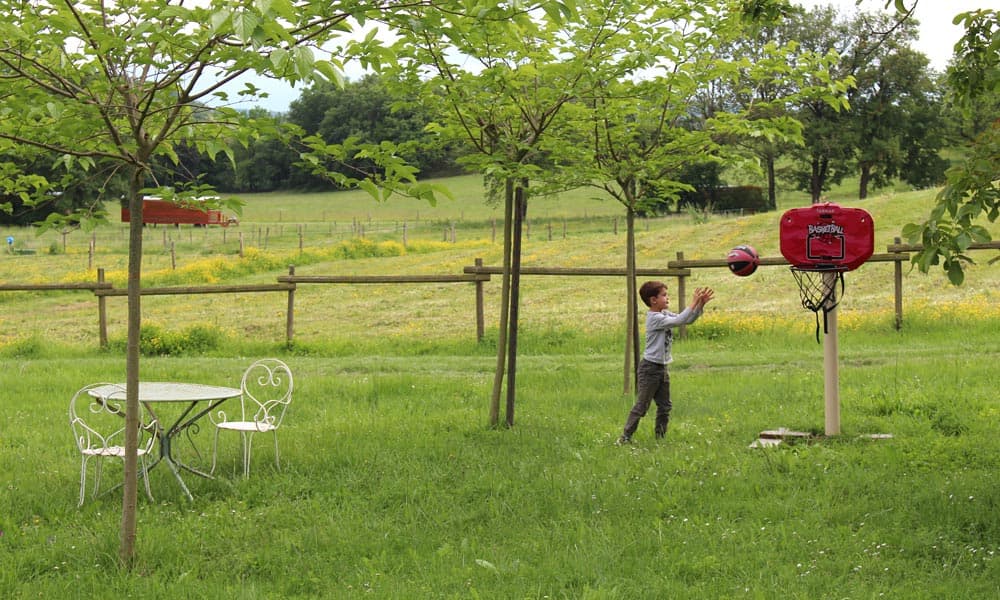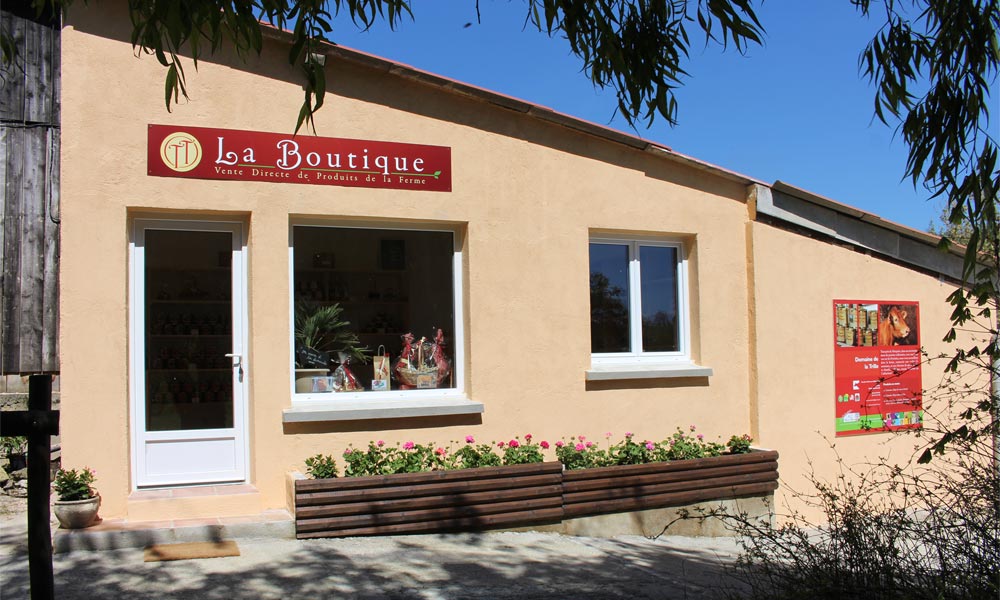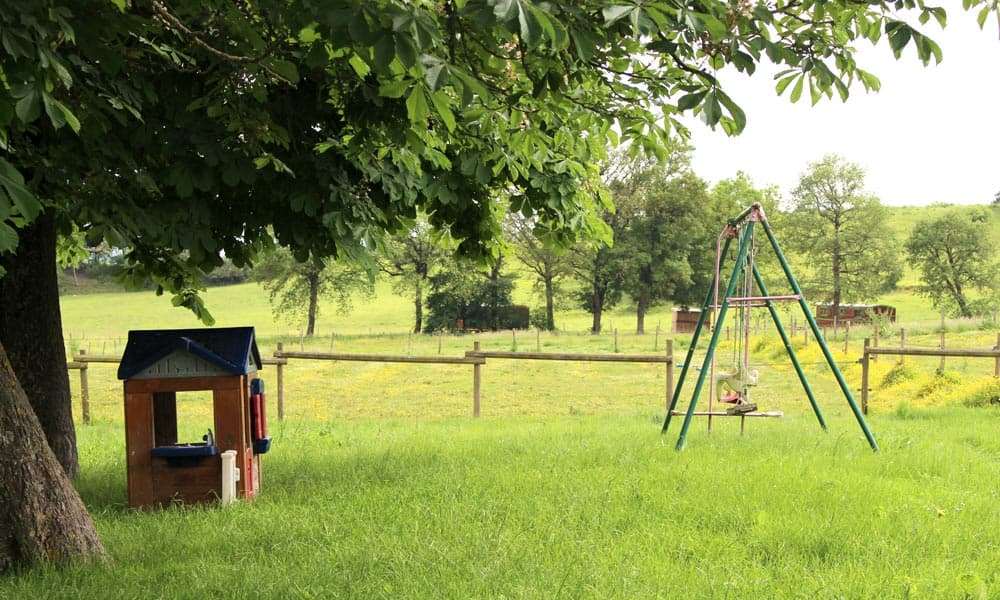 The Domaine de la Trille offers you services that will undoubtedly enhance your stays.
The shop of the terroir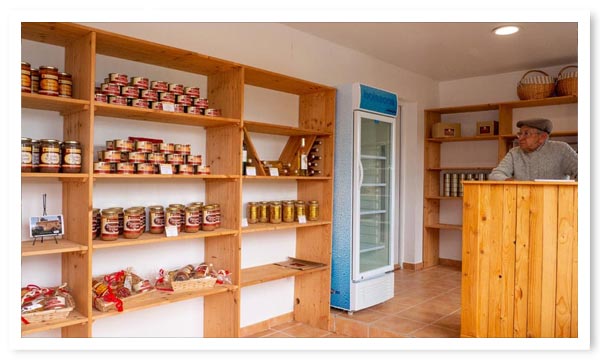 The shop is open all year round. Every day you can find what to make a good meal, we will offer you a series of preserves prepared with the products of our farm and surrounding producers.
Cold cuts, sausages and pâtés, canned dishes, bolognese sauce and daube for beef and veal, veal blanquette, veal marengo, veal curry sauce, veal with olives, as well as duck confit, lentils with confit and of course cassoulet.
The list is not limitative and the availability is according to our preparations.
At the shop you can also find what to prepare your breakfasts, brioche, jam, honey, coffee, tea, infusion...
You will also be offered cold drinks to eat on site or take away.
The summer salon and its outbuildings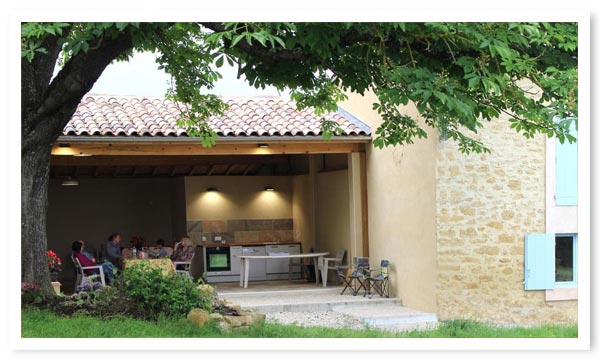 A summer lounge has been arranged around a hundred-year-old chestnut tree, you will have a large open room with a fully equipped kitchen at your disposal and a barbecue area.
You can easily prepare or only warm up your lunch or dinner.
The information corner
We have prepared documentation to help you discover the great sites of Ariège and Occitanie and get to know the Cathar country. You can connect directly to the websites of our tourism partners from the Mirepoix Country Tourism Office and the Ariège Tourism Development Association: www.ariegepyrenees.com.
It is very useful, to know the opening hours and the activities proposed.
The discovery of catharism
The Domain of the Trille is approved by the tourist development agency Ariège Pyrénées.
You can find on site an important documentation on the history of the Cathars in our region. And if you are really motivated you can ask for the preparation of a special stay «discovery of catharism» animated by your hosts. Quotation and content will be at your disposal upon request.
The Cathar castle of Montsegur is 30 minutes away.
Specific home
Whether you come on horseback, by bike, by motorcycle we will offer you the necessary services and equipment you can wish for.
If you come in a group, hikers, mountain bikers, please contact us beforehand so that we can organize you the best welcome and give you all the information you need.
Getaway in the Principality of Andorra
It is a must for most of our guests, the access to Andorra from the Trille estate is 120 km or two hours by car.
Security and parking
Depending on your activities you can access our various facilities, for parking cars, but also vans, possibly trucks or motorhomes, the safe placing of bicycles or motorcycles. There is no shortage of space, and we will always find a solution.